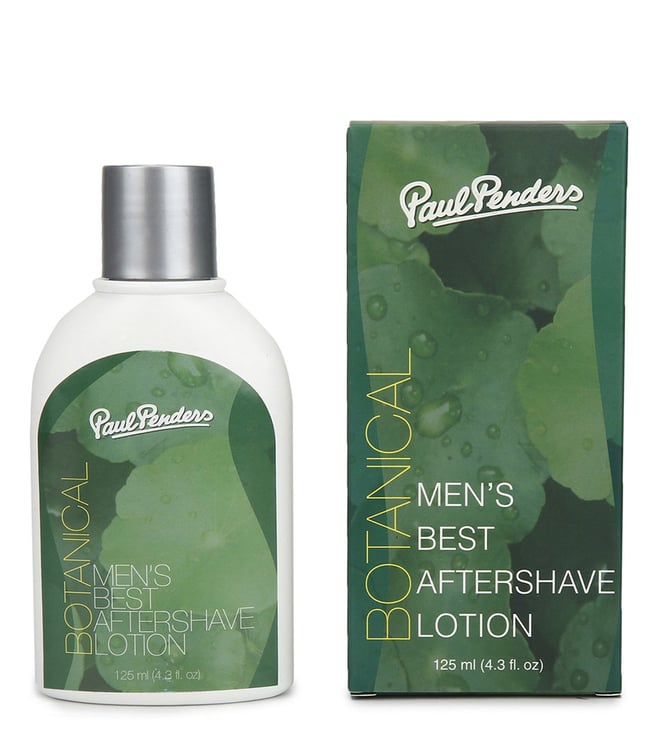 ‌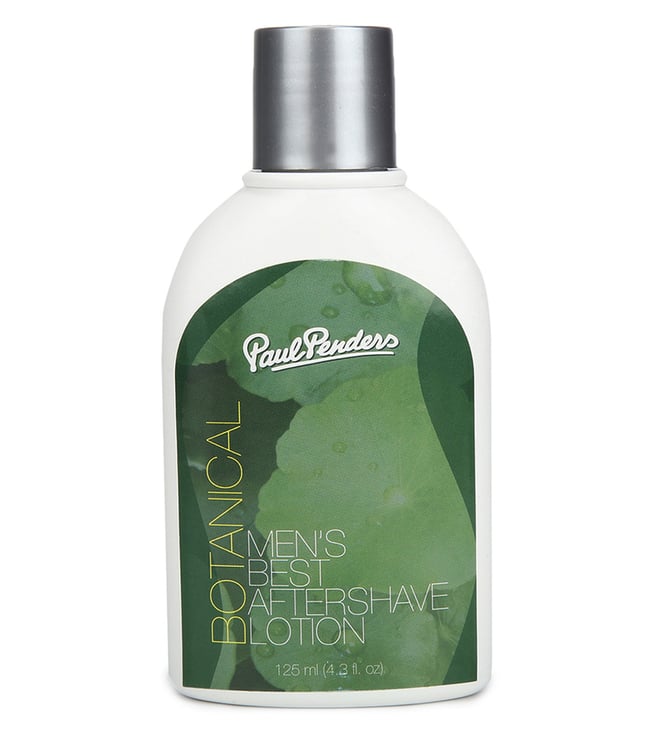 ‌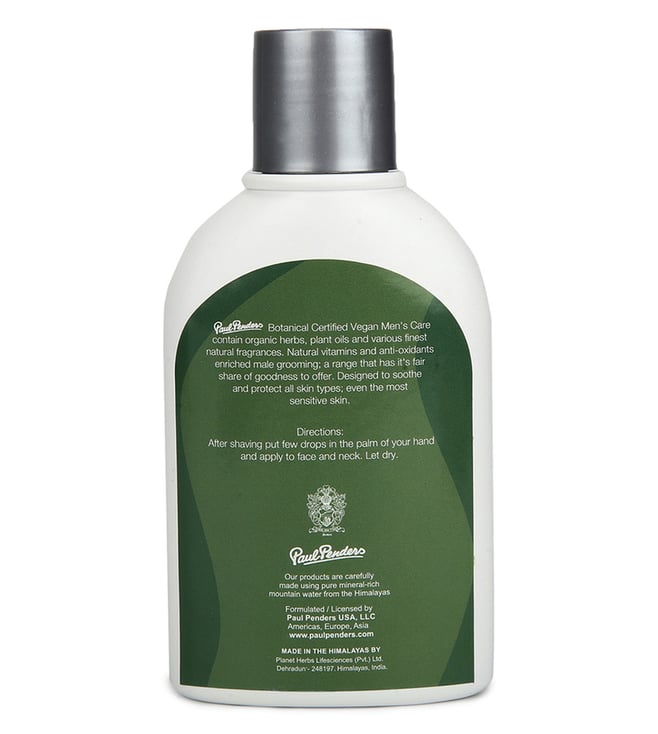 ‌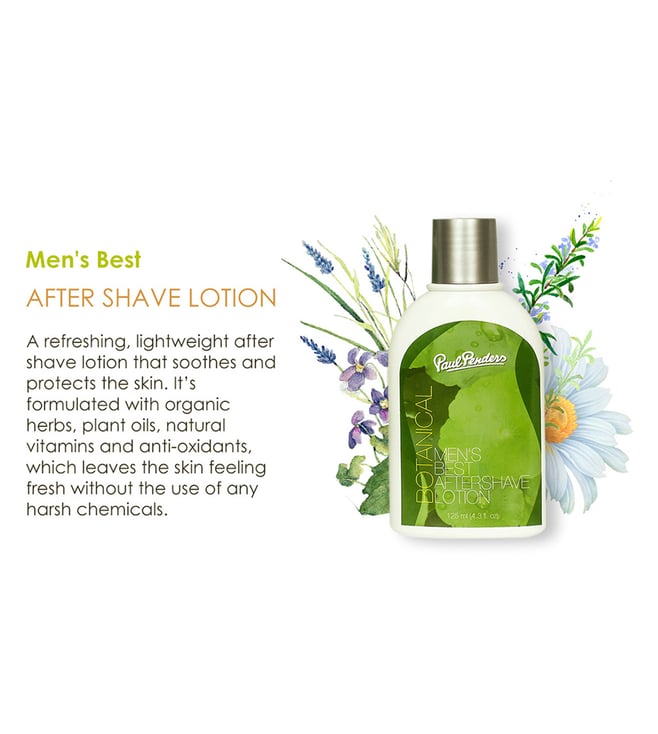 ‌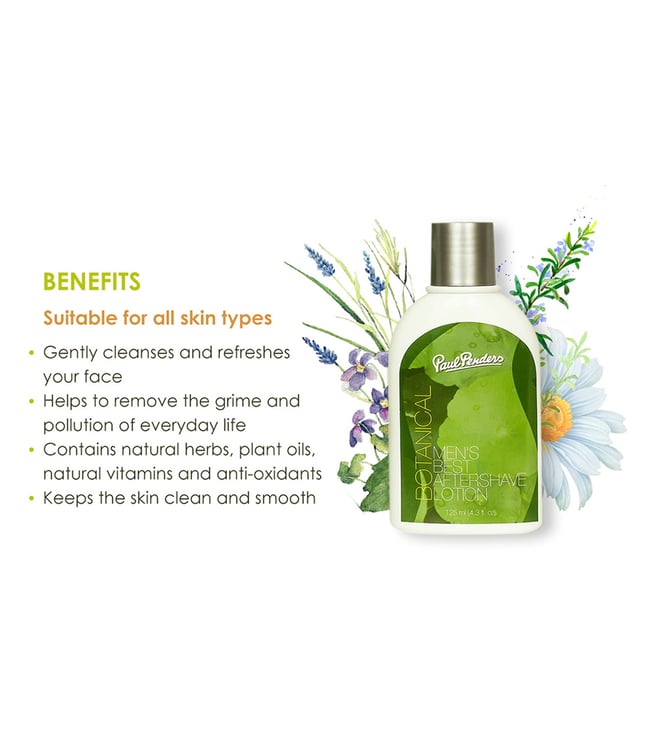 ‌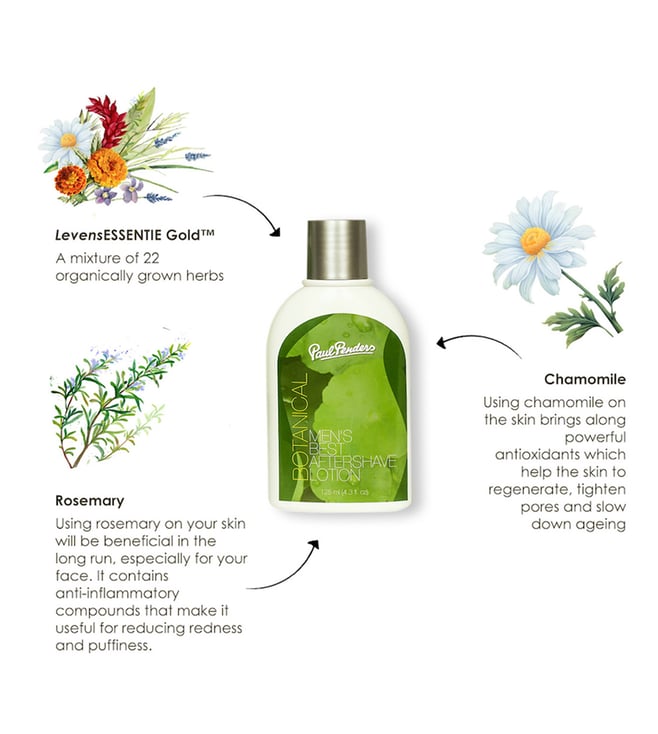 ‌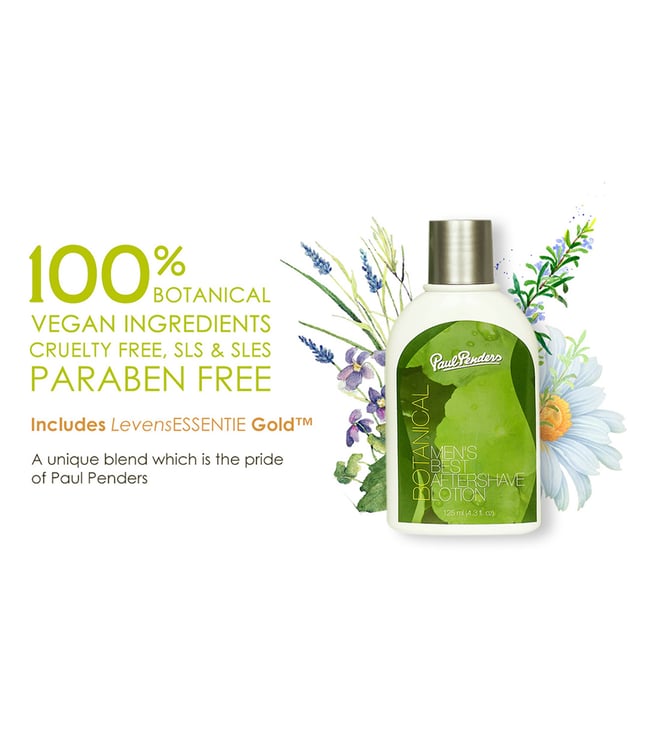 ‌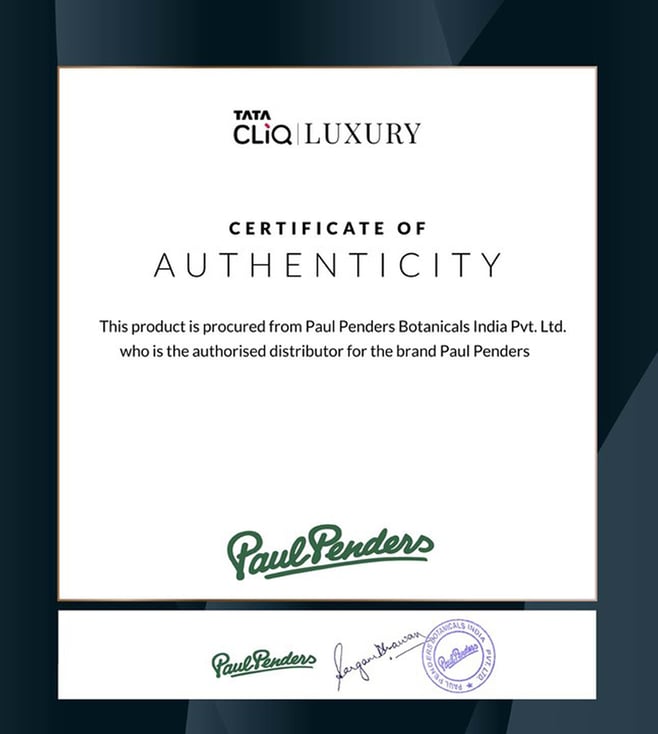 ‌
PAUL PENDERS
Botanical Men's Best After Shave Lotion - 125 ml
Delivery Options
Please enter your pincode to check for available delivery options.
WHY IT'S SPECIAL
A refreshing, lightweight after shave lotion that soothes and protects the skin, it's formulated with organic herbs, plant oils, natural vitamins and anti-oxidants which will leave the skin feeling fresh without the use of any harsh chemicals.
All Ingredients
Aqua, Tocopheryl Acetate, Lavendar Flower Oil, Rosemary Oil, Xanthan Gum, Angelica, Arnica Flower, Calendula Flower, Chamomile Flower, Elderflower Flower, Ginger Root, Ginseng Root, Honeysuckle, Hops, Horsetail, Juniper Fruit, Lavender Flower, Lemon Balm Leaf, Nettle, Pennywort, Peppermint Leaf, Rosemary, Sage, St. Johns Wort, Turmeric Root, Witch Hazel, Yarrow, Grape Fruit Seed Extract, Lemon Peel Oil, Hyaluronic Acid, Chlorophyllincopper Complex, Menthol, Sulfur, Caprylhydroxamatic Acid, Amino Acid And Glyceryl Caprylate. Mnt. Everest Water. Antioxidants, Coconut Derived Acting As Natural Preservative. Linalool, Geraniol, Citronelol, Limonene, Citral, Coumarin, Occur Naturally In Essential Oils.